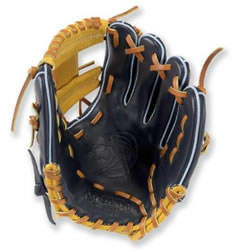 There are so many great brands for hardball mitts and another one of those is Spalding.
I normally think of basketballs when I hear that brand name but then I did a little research.
Is this a brand too cheap to compete today?
On this page I will talk about what I think are the best Spalding baseball gloves today.
It's up to you though to pick because I'm providing you with many top choices.
To learn more about each glove just click on one of the images or names of the mitts and you'll be able to read all about them.
Ready to learn more about the top hardball mitts you can buy from Spalding?
Best Spalding Infielders Glove
When I started studying these mitts I was very impressed. If you're not familiar with a brand name you sometimes automatically assume it's not quality.
Have an open mind as you look at these because these actually are very high quality.
Last update on 2023-10-02 / Affiliate links / Images from Amazon Product Advertising API
Best Spalding Outfielders Glove
There's a lot of really good one's in this section. These are the best Spalding outfielders gloves.
There is the pro select, stadium series and all sorts of youth versions.
These are outfield mitts so they are a little bigger than other one's. They are between 10.5 inches long and 12.5 inches.
Which one of these looks the best to you?
If you're looking for the top one for the outfield then take a look below.
Last update on 2023-10-02 / Affiliate links / Images from Amazon Product Advertising API
Rick Monday Model Glove
Watch this cool Spalding baseball gloves throwback model in action.
Best Spalding Catchers Glove
There are actually several models of catchers gloves in this section that are really good. You should check these out to see if one of them might be a good fit for you.
Watch the video down below to because it will show you an example of how to break in a catchers mitt.
Also, if you're interested in other youth catchers equipment including other gloves I have you covered.
Last update on 2023-10-02 / Affiliate links / Images from Amazon Product Advertising API
Highest Quality Spalding Glove
This is the best looking Spalding glove you can buy. It's also the highest quality one they make and it's made from one of the best leathers available. It's called Kip leather.
This is an excellent looking glove in every way. I love the color and I like the imprints in the palm of the glove.
It's got top notch leather like these baseball gloves and don't forget that you can get free shipping with this glove.
Best Spalding First Baseman Glove
There aren't a full six selections of first baseman gloves in this section but the ones here are really great. I think the best Spalding sports first baseman glove is the pro select series one.
I love the pro select series of gloves they make in the first place but these first base mitts are awesome! The fast s series mitts are pretty sweet too.
With a first base mitt make sure you break them in real good because they tend to be real stiff and you want that glove super ready for the season or else you might be dropping balls.
With that in mind…the Pro-Select glove uses Kip leather which we've mentioned before. It's got a professional feel and once broken in you'll be loving it all the more.
Last update on 2023-10-02 / Affiliate links / Images from Amazon Product Advertising API
The Steps I Took To Break In My Catchers Mitt
This is one of my favorite videos for tips on how to break in a catchers glove.
Spalding Baseball Gloves – Worth It or Not?
What are your thoughts on the Spalding baseball gloves I've introduced you to on this page?
Most of them are low priced and of decent quality. They are perfect for an entry level mitt.